Improve Your Pace & Conditioning Using AlterG® Stride Smart™ Gait Analysis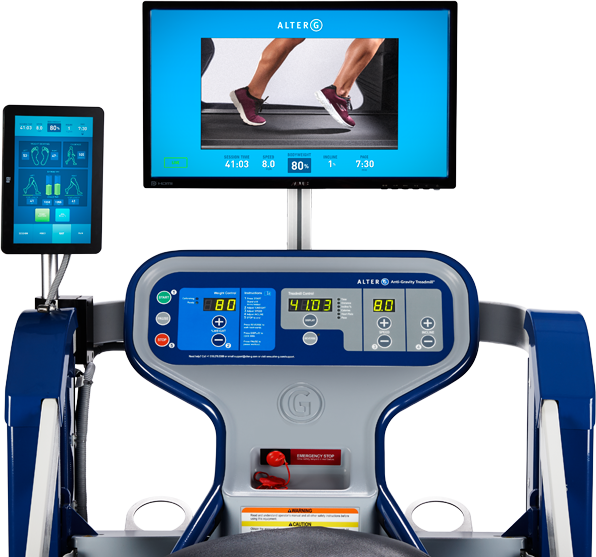 Want to improve your pace and conditioning without the wear and tear on your muscles and joints from "Ground & Pound" workouts?
It has often been said that "Good form is the first step in injury prevention". Paying special attention to your body's positioning at all times is key when being active. Educating yourself and understanding how to move your body correctly can benefit recovery by reducing any movement errors that have the potential to cause injury. This will also allow yourself some time to improve orientation and lessen pain on the compromised tissues.
The value of run/walk gait analysis is often overlooked. Great information is given to the athlete or patient, but a few days later, they revert back to doing exactly what they were doing before. Incorporating real-time video gait analysis can improve progress by recording and playback video so the athlete/patient can see the issues while doing muscle training exercises.
The benefits of the AlterG® Anti-Gravity Treadmill featuring Stride Smart™ Gait Analytics & Video Monitoring are endless due to its ability to allow athletes to train while they recover from surgery, injury or just want to improve their athletic performance. With Stride Smart, you get powerful, simplified, real-time gait mechanics data that help you achieve optimal results in your rehab programs. Stride Smart is intuitive, it's engaging, it's collaborative, and it's designed for smarter therapy.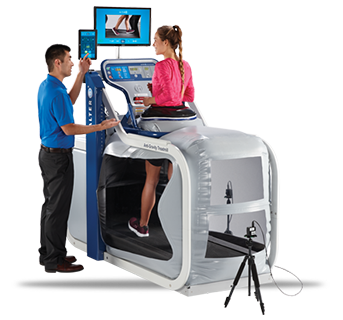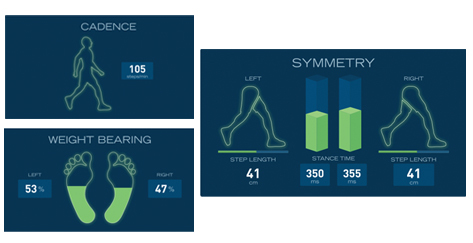 Gait Analysis for Performance

Our Physical Therapists use the Stride Smart technology to find flaws in the runner's gait. If the athlete or patient can see their feet and movement patterns while they are running/walking they can make the correction and imprint the proper neuromuscular connection. They can see real time how their cadence changes, the length of their stride, and their weight distribution from right to left. We can then find the gravity at which they can hold the correction and allow the brain/body connection to take hold. We can discover any structural and functional flaws which can be corrected with sport specific exercise.

If you or someone you know could benefit from using the AlterG® Anti-Gravity Treadmill featuring Stride Smart™ Gait Analysis contact your local DPTSI Physical Therapist to begin a health program that will get you back to doing activities you love.
Contact us @ www.dptsi.org and pre-register to come by and visit or have our Therapists call you for a free Phone consultation.

Newest Blog Post Comments
No records to display