DPTSI Outpatient Clinic Excels According to Recent Survey

With more than 70,000 Members, WebPT is one of the largest rehab therapy communities in the country. According to a WebPT survey given to thousands of Physical Therapy Clinics around the world, WebPT highlights and asked "which industry leading un-weighting equipment options they offer or would like to offer". DPTSI provides our community with all three: AlterG®, HydroWorx®& Biodex unweighting systems! This technology helps patients rehab quicker and safer. DPTSI proudly offers all of these therapy options locally at our outpatient clinic in Edinburg, Texas.
AlterG Anti-Gravity Treadmill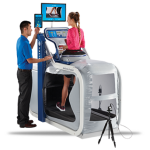 Rehab & Train Unburdened
Thanks to its precise unweighting technology, the AlterG Anti-Gravity Treadmill allows you to push your physical therapy rehabilitation and training further than ever before.
You can:
Reduce gravity's impact by selecting any weight between 20% and 100% of your body weight by 1% increments
Rehabilitate lower extremity injuries with less pain and less impact
Improve mobility, strength and safety for those with neurological conditions
Provide a safe way to lose weight and exercise more intensively while unweighted
Train without pain and reduce the stress to joints and muscles
Recover effectively and with less pain after training or competition

Find Your Form
The innovative AlterG Anti-Gravity Treadmill is a game changer in physical therapy rehabilitation. Whether you're a patient or an athlete dealing with lower body injuries, chronic pain or neurological conditions that inhibit mobility, you can benefit from the unweighting capabilities. The Anti-Gravity Treadmill helps a broad spectrum of people – top level athletes, orthopedic and neurologic patients, pediatric, geriatric and those looking to lose weight – to achieve their personal health, wellness or performance goals.
The AlterG Difference
With its unique unweighting capabilities, the Anti-Gravity Treadmill allows you and your physical therapist to move your rehabilitation and training forward by:
Allowing you to walk or run with no pain while maintaining a normal gait
Reducing stress on joints and injured areas of your lower body
Giving you the confidence and ability to run or walk longer and recover faster with less pain
The Next Step in Physical Therapy Rehabilitation
Unlike any other piece of training equipment available, the AlterG Anti-Gravity Treadmill can take you further, faster than you ever thought possible after surgery, injury or other mobility impairment.
HydroWorx Underwater Treadmill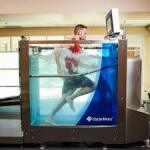 The therapists at DPTSI utilize the underwater treadmill in their rehabilitation programs.
If you have a bone or joint injury, weight bearing can add pressure and increase pain in the affected area. Aquatic therapy helps to significantly decrease pain as the buoyancy of the water reduces weight bearing on joints and fractures. The underwater treadmill will enable you to remain active and do those exercises you wouldn't be able to do otherwise. These activities will increase blood supply to your joints and soft tissues, stimulating the healing process.
Aquatic therapy is well known for its amazing effects with speeding recovery, preventing injuries, and weight loss. Whatever the diagnosis, the pain associated with rehabilitation can be significantly decreased in water because it reduces the weight bearing on joints and fractures.
Some of the diagnoses that can be treated in our pool include:
Back Pain
Following a joint replacement
Following internal fixation of lower extremity fractures
Arthritis, Fibromyalgia
Neurological and neuromuscular disorders
Overuse injuries and stress fracture
Weight loss

Features of our pool include:
Variable speed underwater treadmill
Underwater cameras with monitors allowing patient to monitor their gate
Resistance jets with variable speeds for increased resistance during rehab
Massage hose to relax tired and sore muscles

Call us today to enjoy the benefits of aquatic therapy and schedule with a specialist who has access to our Hydroworx pool - 956-205-2704
Biodex Dynamic Unweighting System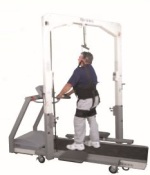 The Biodex Unweighting System allows patients to perform therapeutic activities in an upright, functional position without altering gait patterns in a safe and secure environment for both client and practitioner. Unweighting adds a new dimension to providing SAFE care for our clients and staff. From acute, chronic back pain to cutting edge performance enhancement, unweighting is a key component in functional rehab.
The Biodex Unweighting System allows our patients to walk, run and perform balance activities with less compression through their joints. Patients with ankle, knee, hip or back pain, instability or balance impairments or with weight restrictions post-surgery will benefit from this system.
Key Benefits
Exercise without fear of falling
Buoyancy without water
Partial weight ‐ bearing
Improves balance and posture
Early gait analysis and correction
Early ambulation
360° rotation
To learn more about the types of conditions our physical therapists treat and how DPTSI uses AlterG®, HydroWorx®, and Biodex® Systems, visit our website at www.dptsi.org or contact us at (956)205-2704 to book your next appointment today.

Feel free to schedule and direct pay your Rest.Recover.Rejuvenate. sessions at DPTSI online at our website by clicking on the link below.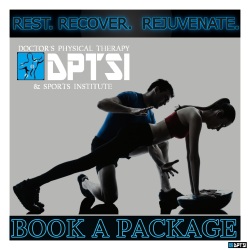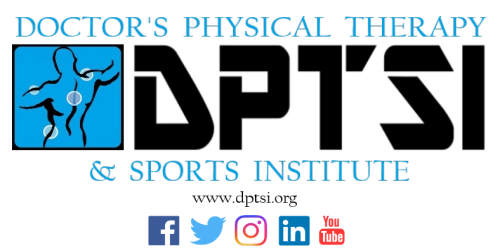 Newest Blog Post Comments
No records to display