What Is Plantar Fasciitis?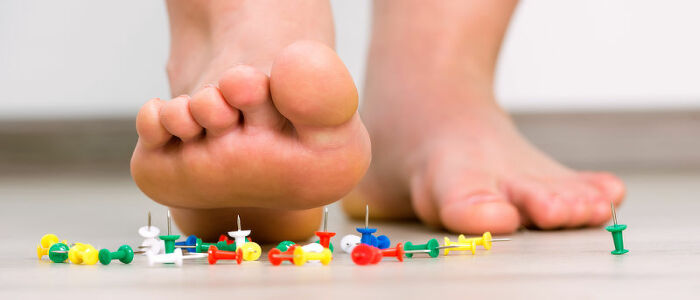 Have you been experiencing foot pain that worsens when you first get out of bed in the morning or after standing for long periods of time throughout your day? If so, you could be experiencing Plantar Fasciitis, also known as inflammation along the plantar fascia on the bottom of your foot.
What is Plantar Fasciitis?
Plantar Fasciitis is a common and persistent foot injury that often affects runners, hikers, dancers, and those that stand for a living. Plantar Fasciitis is a repetitive strain injury triggered especially on hard surfaces. Working on concrete and running on pavement are probable risk factors.
It causes mainly foot arch pain and/or heel pain.
Morning foot pain is a signature symptom.
Plantar fasciitis is not the same thing as heel spurs and flat feet, but they are related and often confused.

Your Plantar Fascia is connective tissue that starts on the heel bone, runs along the arch of your foot and connects to your toes. This band of tissue gets overstretched through time and repetitive motion and becomes inflamed which causes heel pain and tenderness.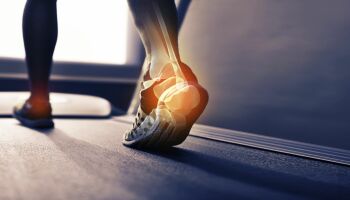 How will therapy help?
If this pain is something you have been dealing with, the good news is that physical therapy can help! Physical therapists are the overall best bet for good plantar fasciitis care. At Doctor's Physical Therapy & Sports Institute, we build individual programs for each patient to meet their needs.
Our first goal for patients with plantar fasciitis is to decrease pain. We often start with gentle lower extremity and ankle stretches, tissue massage, Electrical Stimulation, Ultrasound, Low Level Laser Therapy and possibly taping.
What should you expect?
Once pain has decreased, we work on regaining all ankle motion, strength, balance through exercises and activities. For active clients who have a fitness regimen, our AlterG Anti-gravity treadmill can be incorporated in your program to have unweighted, pain-free exercise benefit your recovery. We also may look at your shoes and make suggestions on changing what footwear you use.
If you or someone you know suffers from pain or has been experiencing recurring pain it is important to contact your local DPTSI Physical Therapist immediately to begin a health program that will get you back to doing activities you love.
Visit www.dptsi.org to learn more about the types of conditions our physical therapists treat. Contact DPTSI to pre-register your appointment or have our Therapists call you for a free Phone consultation.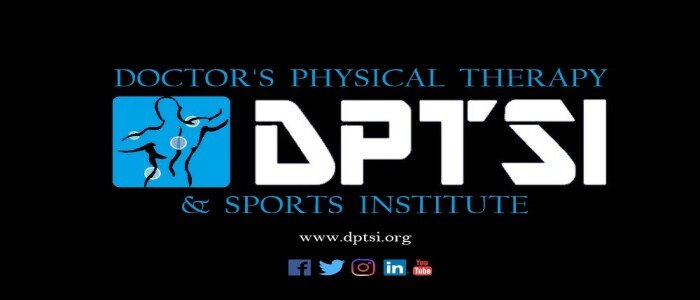 Newest Blog Post Comments
No records to display